Clariant: New investment goes well, with help of Huizhou's government
[Foreign investors' take on Guangdong Business Environment②]
Editor's Note:On March 1, the Regulations on Protection of Rights and Interests of Foreign Investors in Guangdong Province came into effect, aiming to improve its business environment and encourage more foreign businesses. GDToday launches a special report titled "Foreign investors' taken on Guangdong's Business Environment" and interview representatives of foreign investors in Guangdong.
Clariant, the world's leading specialty chemical company, started its business in Huizhou city of Guangdong ten years ago. Last December, Clariant announced their first Chinese production facility for its successful Exolit OP flame retardants at a new facility, also in Huizhou.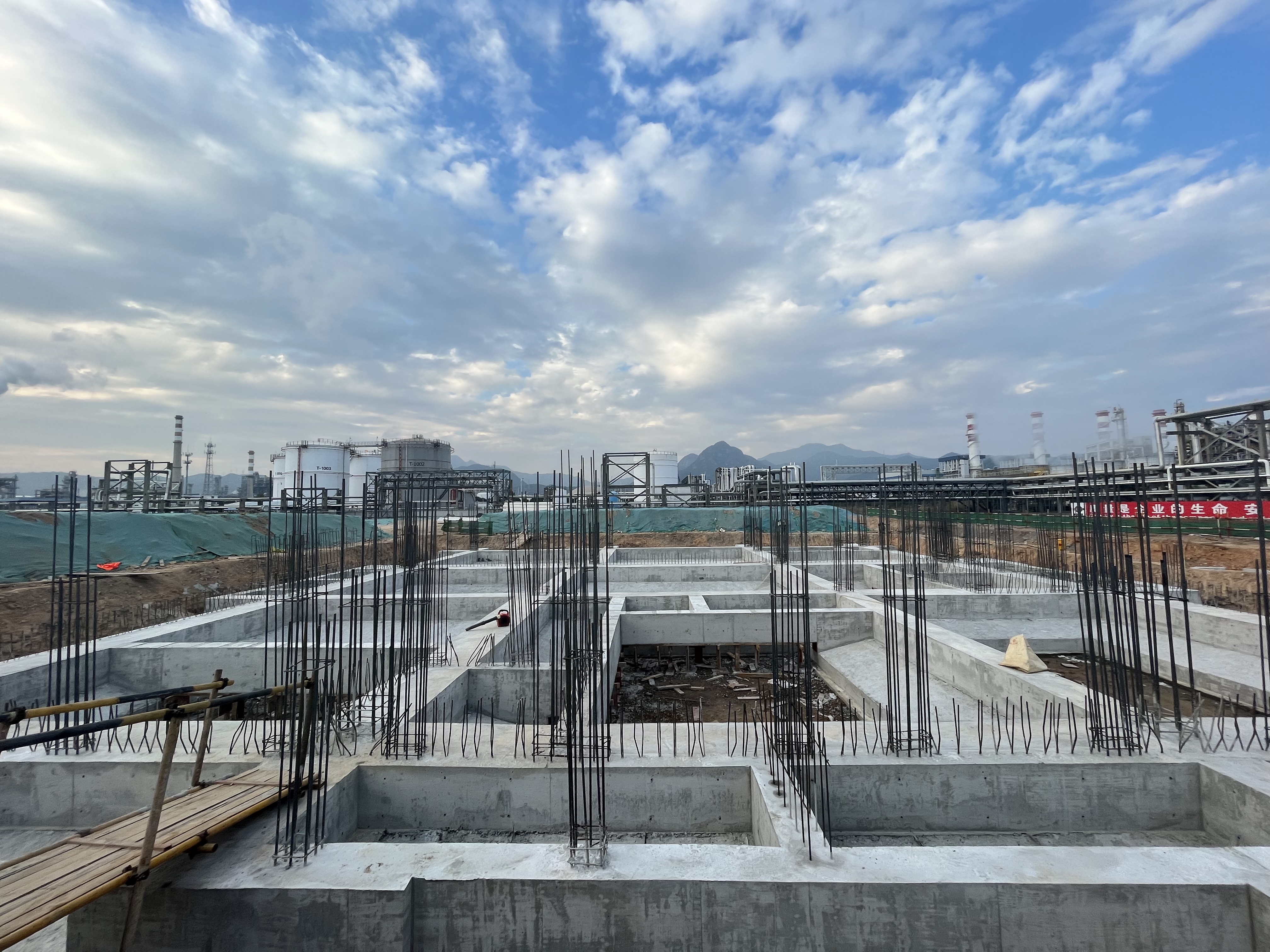 The construction site of Clariant's high performance halogen-free flame retardant project in Huizhou. With an investment of CHF 60 million (about 400 million yuan), the project will be completed and put into production in 2023. These products can be used in electric vehicles, 5G equipment, and consumer electronics.
"For Clariant, China is one of the regions where its business has increased dramatically. Clariant has allocated approximately one-third of global growth capital expenditures to China," said Tim Zhou, General Manager and Project Manager, Clariant BU Additives, China.
It is estimated that the company will see its sales in China take up around 14 per cent of the entire group's sales in 2025, while in 2020, the rate was 10 per cent.
When talking about the rapid expansion in Guangdong, Tan Zhenyu, General Manager and Head of ICS branch in Clariant Chemicals (Huizhou) Ltd, was greatly impressed by Guangdong's efforts on optimizing the business environment. Tan said that local government has provided active support in terms of taxation, planning and commercial registration, giving the company with a good production and business environment.
Even during the epidemic, the government has provided emergent sterilization resources with efficient epidemic prevention and control measures, Clariant's factories can maintained a safe and stable production, said Tan.
GDToday: How do you feel about Guangdong's business environment?
Tan Zhenyu: The region's government services, public environment, market environment and legal environment have been continually optimized and improved.
For instance, the government of Huizhou Daya Bay, where Clariant's factory is located, has provided strong support in terms of taxation, planning and commercial registration, bringing us a good production and business environment. In particular, with the help of efficient services of the local government, our new investment project can make progress as the target plan.
Moreover, thanks to China's efficient measures to control the pandemic and its stable economic development, Clariant saw its sales in China increase by 16 per cent in the first nine months of 2021. Also, thanks to the Guangdong government's robust and well-planned services for pandemic control, Clariant's factories have been able to continue its operation.
GDToday: The Regulations on Protection of Rights and Interests of Foreign Investors in Guangdong Province came into force on March 1. What do you think about the regulations?
Tim Zhou: The Regulations stipulate government may not set conditions that prohibit the entry of foreign investment into the areas that are not on the negative list, that shows equal treatment for foreign investors.
It will help Clariant to seize important opportunities to develop in the GBA, and make contributions to the vigorous development of related industries in China by enhancing Clariant's business strength and better serving our clients.
The Regulations also focus on intellectual property rights (IPRs) protection for foreign investors and foreign-invested enterprises, which is of great significance to Clariant's technological innovation in China.
Taking halogen-free high-performance flame retardant technology as an example, Clariant has protected this technology through a patent portfolio that includes more than 500 valid patents and relevant applications worldwide.