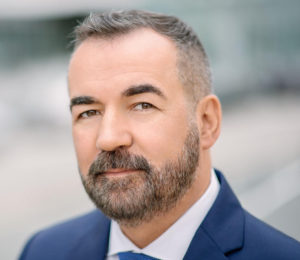 In the public higher education system of Portugal, for Portuguese emigrant candidates and the families who reside with them, a special contingency was created with 7% of the vacancies fixed for the 1st phase of the national competition.
In which, according to the "Direção Geral de Ensino Superior" – DGES site, students can compete for the vacancies of this special contingency, who cumulatively satisfy the following conditions:
a) currently are or have been Portuguese emigrants or family members who reside with them;
b) submit their candidacy within a maximum time period of up to 3 years after returning to Portugal;
c) have obtained in their foreign country of residence a diploma or certification equivalent to a secondary education or a Portuguese secondary education certification.
However, even after meeting all the requirements listed above, a luso-descendant candidate, already having acquired Portuguese citizenship, when applying for the necessary "Certification of residency for the purpose of University schooling" at the consulate offices, has had their submission rejected under the argument that these luso-descendants, residing in a foreign country, possess dual-citizenship, and therefore cannot compete for the special contingency.
In the face of this reality, and considering the fact that the objective of the special contingency of higher education is to provide equality to non-resident citizens who, for many reasons, did not have the opportunity to remain in the country to compete on equal terms for the higher education in Portugal, I requested a meeting with the Secretary of State of Portuguese Communities, Dra. Berta Nunes, and also with the Secretary of State of Science, Technology and Higher Education, Professor Dr. Sobrinho Teixeira, with the objective to come to an understanding of the issue at hand and the possible inclusion of luso-descendants, who hold Portuguese citizenship, in this special contingency.
As per the fulfilment of this request, a meeting was held on February 11th, with the aforementioned members, and with the participation of my colleague Paulo Pisco, Elected Deputy of Emigration in Europe of the Assembly of the Portuguese Republic, where we came to an understanding that it is imperative a reconsideration; one that will ensure a viable inclusion of luso-descendants in the competition for vacancies in the special contingency of higher education, in the area of the 1st phase of the National Competition, in order to bring justice and equal terms to all national citizens without discrimination.
Finally, it should also be noted that the involvement and efforts of the Secretary of State of Portuguese Communities and the Secretary of State of Science, Technology and Higher Educations, as well as the deputies of the Partido Socialista, were fundamental in establishing  an open discussion and to facilitate a solution in a short period of time, in which we hope to bear the fruits of the "tree of cooperation for the common good" soon.
*Parliament Member of Portuguese Socialist Party