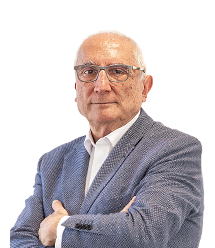 Sorry but I have to make a map – and you really have to apologize, as I am writing a chronicle for a digital newspaper that "broadcasts" from Macau, so far.
What I'm going to tell you needs a map, it happened this week in Lisbon and in a very symbolic place, Chiado. To get there, go up Garrett Street. Almeida Garret was a famous 19th century Portuguese writer with both clear and academic writing, which inspired authors such as the Brazilian Machado de Assis, to whom I dedicated the chronicle last week.
Then, through Garrett (read the t well pronounced, because, he said, there are two tt to at least read one), you arrive at Chiado square. It starts with a notable and reaches a crowd of famous people. First, a man in a hat and bow, sitting at the chair of a coffee table and with his legs crossed. All in bronze and natural size, Fernando Pessoa, of course.
*Journalist
Read more in Portuguese at PLATAFORMA
This post is also available in: Português