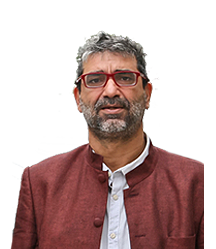 Macau, a ghost town in February, recovered local energy – without tourism – remaining a world example in pandemic control. Europe and the Americas … first dragged unconsciousness, but three months was enough for the world to turn around: confinement, immobility, economic crisis, fear of each other, anguish …
After the denial, the first illusion came: as if by magic, everything would return to normal in the summer … But today it is easy to see: winter will not bring good news; cure and vaccine are far away; the economy will get worse before it gets better. If you cannot change the world; it remains to look at it in another way.
The cure and the vaccine are not the only engine of modernity; fate does not surrender to this agony. On a global scale, there is an urgent need to normalize flows, albeit with exceptional care. We need to speed up economic conversion; widespread virological tests, strengthen awareness and health prevention; reshaping primary public health care … Gradual, but decisively, mobility must provide isolation.
The new rules in the Greater Bay are a good example of this. It is strange that only three days before the end of the corridor that connected Macau to Europe – through Hong Kong – tests were required for Covid-19. Because they make sense and rest everyone. It is already clear that Macau is opening the continental border, requiring prior virological testing to enter. However, in this context, the mandatory quarantine for those coming from Europe is no longer understood; instead of the test done on departure – or on arrival.
What seems obvious, the massification of tests, is part of the solution. It is certainly cheaper than curing infections or letting the economy die. And it promotes social and geostrategic relations, at this time asphyxiated. In the coming months, it is necessary to face the exception more normally. Care yes – everyone. Paralysis no – thanks.
*General Director of Plataforma